Posted by WKF head office on January 9th, 2016
WKF INDIA
president and high respected member in the Board of directors in WKF World federation
Mr. Yogesh SHAD
report about his last great success.
Our
On the last " Indian National Kickboxing Championships" in Talkatora stadium in New Dehli.
More than 1000 (!) players and competitors showed excellent performance in Kickboxing.
Among this huge team of fighters from all over India, many high representative officials from the Indian government attended this historical events.
The event was opened by his excellency  Dr. Jitender Singh Minister of State and head of Prime Minister of India office. Always seen with PM Modi.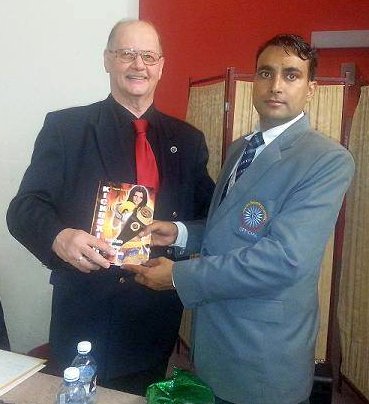 Another big honour was the presence of
Mr. Rajesh Tomar
, Vice President of International Para Olympic Committee (association for Disable person). Many Thanks from
WKF head office
on all this great supporters for Sport and Kickboxing in India.
Soon we will have next important meeting in New Delhi about next future development in professional Kickboxing and MMA in India.